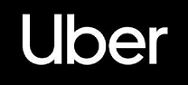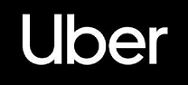 Flat 50% discount on 2 Rides
Copy this code and use at checkout
Get 50% OFF on 02 Uber cab rides. Use given coupon code to avail the discount and save on your long journey.
Expires: No Expires
Submitted: 2 years ago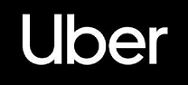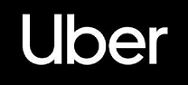 Get 50% OFF on 5 rides with Paytm
Copy this code and use at checkout
Let's book your ride with a flat 50% discount on your 05 rides on Uber Lite using Paytm and also get a discount of Rs.100 per booking.
Expires: No Expires
Submitted: 2 years ago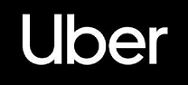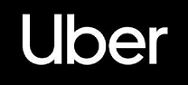 Uber-Get $15 discount for New Customers
Copy this code and use at checkout
New Customers take this exclusive advantages from Uber. Use this coupon code & get $15 OFF on your ride.
Expires: No Expires
Submitted: 2 years ago
Uber-Get a ride in a minute!
Uber is an American multinational ride-hailing company, established in 2009. Travis Kalanick and Garrett Camp founded Uber Technologies Inc. By planning only one aim to provide a global platform with the technology that helps to move ahead. You book your ride from the mobile app easily and book your trip with a safe, reliable, and stylish ride within minutes. Uber always assures you to provide the cheapest ride to move ahead.
The ride is available at over 600 airports and in 700+ cities around the world. Uber is a great way to make your travel plans worry-free whenever you need a trip or request a trip ahead of time.
With Uber, you can further check your price estimate before booking. That means that you will always know what you will pay before requesting your ride. Give your loved one mental peace while you are traveling – share your location and travel status so that they know that you have made it to your destination.

After every journey, you can submit a rating with comments. You can also tell your driver that you have appreciated their experience by tapping them directly in the app.
HOW TO USE UBER COUPON CODE
Visit our official website and then choose a coupon for s ride you like by click " Get Coupon ".
Copy the coupon code and enter your code at checkout to save the best money for you.
Or if you see it is a deal ( not a code ), simply click " Get Deal " to view and saving money.
If you're a new user on Uber app:
Select the "Payment" option from the app menu.
Select "Add Promo Code".
Enter your promo code and opt for the "Apply" option.
Valid promo codes will apply to your Uber account
Products
Uber For Business
You were using Uber for business as an employee. Uber works for a business with your existing Uber Rider account, allowing you to vary your journey for your personal, business, or other purposes, as well as the appropriate profile you travel with Want to do.
Give employees a convenient way to take a work-related ride by adding it to their Uber for Business account. They will take the Expenseless ride from their Uber app itself.
Uber can help you find the right trip to meet your needs. They provide style, space, and affordability for you.
– Get an affordable motorbike ride on your doorstep with Uber Moto
– Find a reliable and hassle-free auto-rickshaw ride with Uber Auto
– Travel in selected, quality saloons with top-rated drivers with Uber Premier
– Get affordable outstation trips with Uber Intercity
Pros
The working environment is flexible with a lot of growth opportunities
Payscale, freedom of doing work
Flexible timing
Cons
Instability and job security is missing
Riders are NEVER going outside in his decided area
Not going to work to get wealthy; long hours for decent daily pay.
FAQ
How to request a ride?
To request an Uber, follow the below steps:
-After downloading the uber application tap "choose pickup location," the app will set your pickup location via GPS;
-if you need to change the location, type in your exact address. You can also input your destination there;
-choose "Request uberX."
If you are getting the message "No car available", please wait a few minutes and try to request again.
Is it possible to schedule a trip request?
No, it is not possible. The Uber platform always passes your request to the nearest driver, which is why you get the car only when you request it imminently.
How do I get a refund if I cancel my Uber?
To get your refund you can contact Uber help or request a refund using the Uber App.
What is the Uber cancellation fee?
If the passenger cancels the ride, Uber might charge a cancellation fee. According to Uber, a cancellation fee is charged when: You cancel the trip 5+ minutes after your driver accepts the trip.
CONCLUSION
Electronic hailing (E-hail) services like Uber have made it possible to travel safely in a car or taxi via smartphone from any location you choose. Uber is more affordable than traditional taxis and car services. Payments are automatic and hassle-free, and there's no need to offer tips to the driver. UBER always assure you to provide the less expensive rides and savingmojo.com makes it even more affordable with the coupons.