Managing multiple applications and looking like they are one is only possible with TryShift! TryShift helps to streamline all your emails and app accounts. You can easily gather all functions such as Gmail, Outlook, Office365, Calendar, Drive, Facebook, WhatsApp, Slack, Twitter, Instagram, Asana, Trello accounts, etc. With TryShift, no benefits are limited. This tool is always about getting so much more!
If you are at a loose end between your log-in time and managing multiple accounts on the same desktop, things get easier with TryShift. With just one click, you can collect and shift multiple accounts. You can also switch between your personal and professional profiles without the excess overload of logging off each time!
Get TryShift plan free for 2 months only on savingmojo.com. You can use this time to understand and use the extensive features of this software. Click on the link below to get started!
---
About TryShift:
TryShift is productivity software that helps streamline various tools and accounts in one tab. TryShift toggles between your work accounts and hundreds of social media platforms and helps manage them in one place.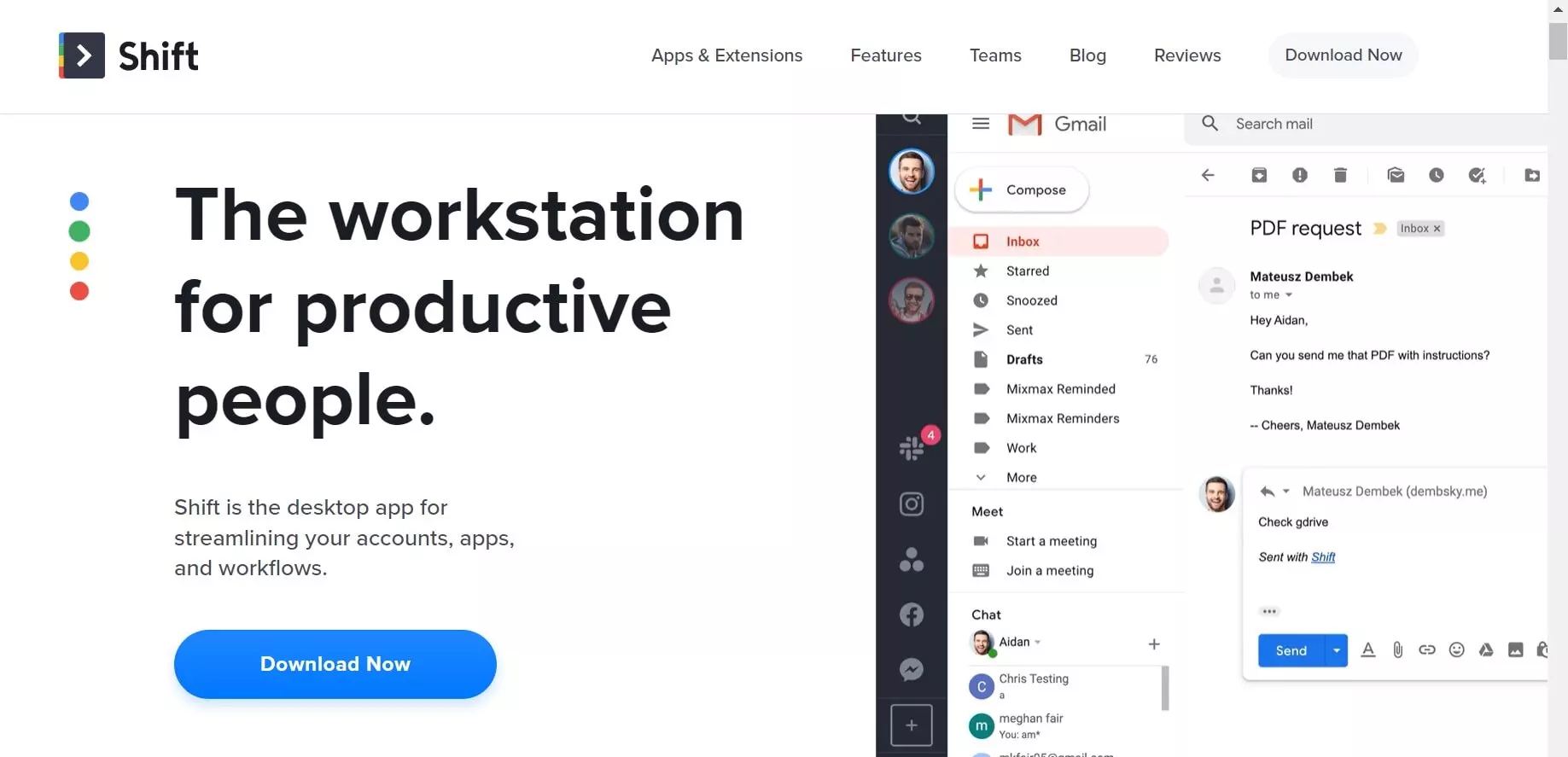 Whether you work in a technical niche or health, everything is covered with TryShift. In simple words, align multiple social media accounts such as Facebook, Twitter, Google calendar, and other user accounts in one place. TryShift helps you stay organized. The more definite and structured the working pattern you follow, the more productive you and your work can become.
Following are the features of TryShift:
Email Archiving
Email Monitoring
Response Management
Shared Inboxes
Signature Management
● Productivity
Collaboration

Document Creation
File Sharing
Office Suite
Presentation Tools
Team Chat
● Workflow Management
Calendar Management
Document Management
Task Management
Third-Party Integrations
Workflow Configuration
---
Where to find the best TryShift Coupons & Promo Codes?
Find the best Coupons & Promo Codes only on savingmojo.com!

Visit

www.savingmojo.com

and hit the search bar. In the search look, type the name of the product/tool you are looking to get a discount for.

Once you do that, multiple options will be curated according to your need.
Grab the deals and coupons we have for you on Savingmojo.com, to get up to 90% off on your favorite products/plans!
---
Avail of the latest TryShift Coupons and Promo Codes
Get the ✅latest TryShift coupons and promo codes only on savingmojo.com! Firstly, look out for the Get Code button. Once you do that, copy the link and save it for later usage. You can use the link at the time of the checkout process. What you have to do is to paste the code in the coupon code box given.
Some TryShift deals offer discount codes that do not require a separate code. When this is the case, proceed with the Get Deal button. Once you click on the link, you will be redirected to the shopping site. You can avail of the deal at a much lesser price than the original cost.
---
Why use TryShift Coupons & Promo Code?
TryShift helps to streamline multiple accounts and software in one place. This tool makes your work-life balanced and structured. Those who wish to enjoy the perks of this exciting tool must use TryShift coupons and promo codes.
On SavingMojo, you get exciting deals and offers on TryShift. When you use the offers provided by savingmojo, you are doing a favor on both your business.
On SavingMojo, get up to 50% OFF on TryShift! Click below to get started with your free account.
---
Are there any recently expired TryShift coupon codes that might be working?
Some people are disappointed when they miss out on the deals. But don't be! Sometimes, even the expired TryShift coupons and promo codes might work. To check for it, try the expired coupons. Sometimes, the merchants and the websites reactivate the coupons due to the high demand for products/ tools. If this happens with TryShift, then even the recently expired coupons can work.
TryShift makes the working flow easier and structured. We tried it, and we loved it! Give it a chance, and you will love it too. Click on the link below to get started!