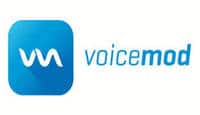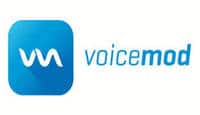 Voicemod- 10% Off
Copy this code and use at checkout
Get a 10% discount on Voicemod software. Change your voice with Voicemod and have lots of fun.
Expires: Expires June 30, 2020
Submitted: 1 year ago
New Generation Of Voice Changer-Voicemod
Voicemod is a voice changer software program with tons of remarkable voices and effects. It is made for games, streamers, and everyone that wants to make funny communications. Voicemod is compatible with almost all software available in the market, such as Fortnite, Discord, PUBG, Skype, CS-GO, Twist, OBS, Hangouts, Bebo, TeamSpeak, Steam.
The most famous games are PUBG (Players Unknown Battleground), LOL (League of Legends), and Voicemod are used for online games using Minecraft. It also works on platforms like Discord, Skype, or platforms like VRchat. An app for YouTubers and gamers.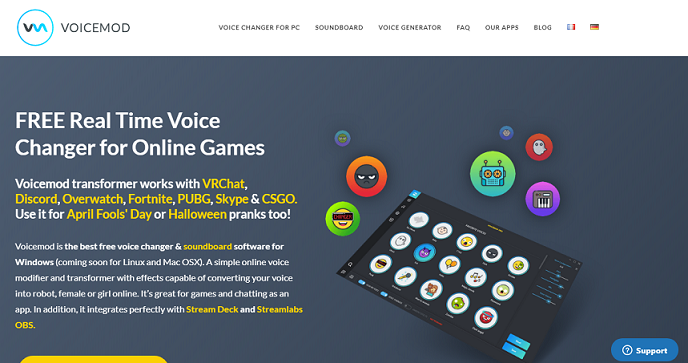 Voicemod supports Windows 7, 8, 8.1, and 10. At the moment, there is no macOS version. You can't use it on Xbox or PS4. It's only available for the iPhone when it comes to mobile, but it is currently working on an Android version.
How To Use Voicemod Coupon Code
Visit our official website and then choose a coupon for products you like by click " Get Coupon. "
Copy the coupon code and enter your code at checkout to save the best money for you.
Or, if you see it is a deal ( not a code ), click " Get Deal " to view and save money.
Apply the coupon code in the given field.
Fill in your details along with payment details.
Proceed towards checkout now
How to use Voicemod?
It is effortless to use. Below are the steps those users have to follow to negate the disturbances:
Download for free from the official website
Install and use the voice modulator/modifier with free effects.
Voice mod is a free vice changer for Windows to chat online. Download now & discover the best modulator for PC & Online Games.
The first thing users notice after downloading the voice mod that its design is much sleeker than alternatives. Its interface is straightforward, more appealing, and easier to navigate than that of its competitors.
FAQ
1) Can I use the mobile app on games and other mobile apps?
The iOS app is not able to run over external apps. If you want to change your voice to play games or talk with your friends in real-time, you have to download our app for PC at www.voicemod.net.
2)Advantages between FREE and PRO Voicemod users
What are the advantages of being a PRO Voicemod user:
Free use of more than 90 voices created by the Voicemod team (FREE users: 6 random voices every day)

Unlimited soundboard sounds and sound profiles (FREE users: 5 slots available)

Exclusive soundboards with high-quality audio created by the Voicemod sound design team (Not available for FREE users)

Access to the VoiceLab, the custom voice creator through a combination of effects (Not available for FREE users)
Become a Voicemod PRO user and enjoy all the advantages of the most potent voice tool for gamers and streamers.
3)Are there free Voicemod Pro license keys?
No. Voicemod does not hand over any free license keys, so do not claim for fishing sites that they can hook you up!
4)How to set up Voicemod on Facebook
Facebook does not have audio settings, and you only have the option to get the default system microphone, so you have to set the Voicemod virtual microphone as your default system microphone:
Go to Control Panel > Sound > Recording Tab.

Select the Microphone Voicemod Virtual Audio Device and set it as the default device

Apply the changes, and it is done.
Now you can go again to Facebook and select the default device as your audio input.
Final Word
Voicemod is a voice changer program compatible with online games. Feel the real-time voice for online games. It was compatible with virtually all software that supports voice input.
Voicemod is active on their subreddit and even has its Discord community. Download the voice pod and enjoy the voice with your favorite games.