Experience WordPress Digital Platform With WP

Engine
WP Engine is specialized in WordPress hosting founded in 2010. The Headquartered in Austin, Texas. Various new facilities are incorporated as technology advances, and the company is funded by a large group of investors, including Automatic. Many bloggers and WP experts consider them as one of the best-managed WordPress hosts, but plans for the WP engine are not cheap compared to many other WordPress hostings. Therefore, you will want to know whether it is worth the cost before purchasing the hosting service. The starter plan is at $22/ month USD.
If you want to make sure that your website is optimized, safe, and fast loading, then you can consider managed hosting without much work yourself and without much thought. When it comes to managed WordPress hosting, then WP Engine is one of the top hosting providers.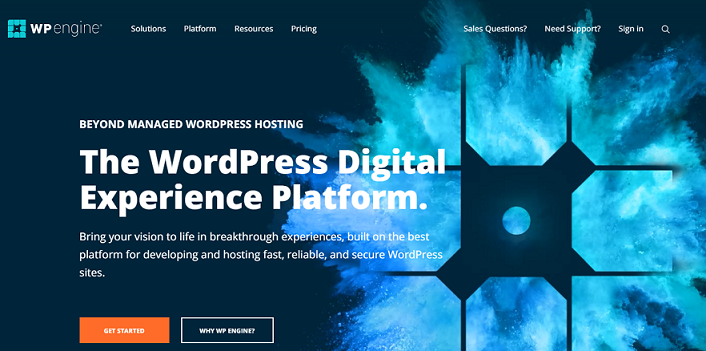 WP Engine only provides managed WordPress hosting. The company also offers several tier plans for selecting them. The plans differ from one another, such as how many resources they provide, the number of sites they cater to, and which means you are getting a scaling service.
The customer support is available 24/7 via a live chat or phone. If you are not happy with Wp Engine service the company will ensure you 100% refund within 60-days, just you have to cancel your account. This service is applied to the Personal, Professional, and Business plans only.
How to use WP Engine coupon code?
Go to Top SavingMojo.com and search for WP Engine coupon deals.
Click on the Button coupon for getting the discount.
Choose the plan you want to buy.
Finish your order with your payment method, and you can make payment with the Credit card or Paypal.
Good luck to you!
Pricing List of WP Engine
The managed WordPress hosting comes in the annual and monthly package both. 
The Startup plan starts from $22/ month; this is an annual price. If you want to buy the monthly pack, the startup plan is at $27/ month. 
The remaining plan is shown in the below image by the monthly plan. As you need you can choose the plan and buy it by applying discount coupon code.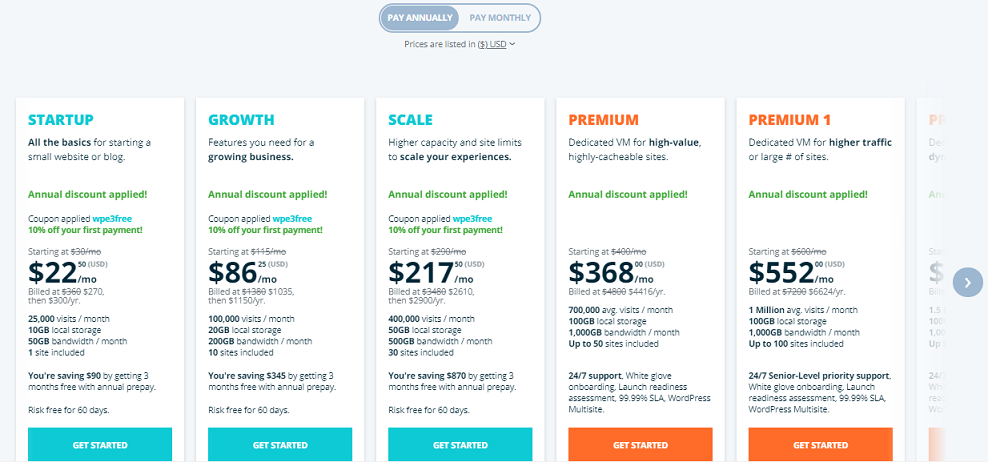 PROS
Solid performance
WordPress Expert support
Unlimited monthly data transfer
Daily backups
Malware scanning
Solid security
CONS
Lacks e-mail
Expensive
No domain registration
Disallowed Plugins
Bottom Line:
There is no dought that WP Engine is one of the top WordPress hosting service providers in the market. It became a gem for developers or WordPress sites with heavy traffic. WP Engine is an ideal choice for hassle-free web hosting for your WordPress site. The Hosting plans are starting at $ 35 / month only. When you sign up for any WP Engine plan, you get the Genesis Framework and 36 StudioPress themes absolutely free.
WP Engine offers everything you hope, such as fast server speed, amazing security, and outstanding 24/7 customer support. Apply the given coupon code to your purchase and save your bank account from collapsing.