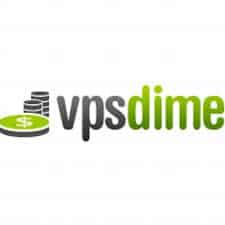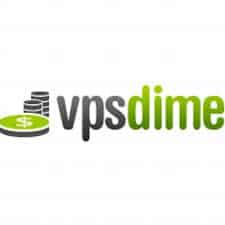 Grab 20% off on your order
Copy this code and use at checkout
VPSDime offers 20% off on your order when you use the fabulous coupon code. Offer valid for a limited time!
Expires: No Expires
Submitted: 5 years ago
Inexpensive and Credible VPS Hosting-VPSDime 
About VPSdime
VPSDime offers, as the name suggests, various VPS hosting services. VPSDime was founded in 2013, which provides fast, high quality, and reliable VPS hosting for Linux and Windows. VPSDime currently operates 5 data centers. Four of them are located in the United States and one in Europe. VPSDime specializes in high storage and high memory virtual private server solutions that provide people on a budget without compromising quality. The company has the cheapest self-managed VPS with the best price in the market today. You can rely on VPSDime as your budget VPS hosting provider.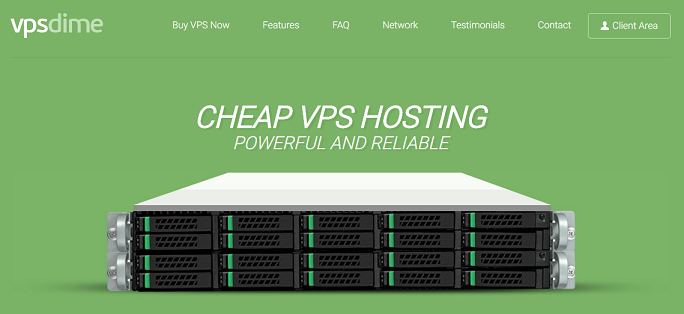 Excellent and cooperative customer support. Some knowledgable persons are replying to your support tickets who know their stuff very well. If you are a loyal customer, they will pay you extra for some time. It looks like you're in good hands.
Very sweet offloaded MySQL service. This is something that with 512MB of RAM ($ 15 / yr) can blow your "heavy" apps into smaller VPS as well. VPSDime runs the MySQL service running MariaDB in a huge server with 384GB of RAM and a pair of SSDs in a RAID setup. And it comes for free zip zilch nada. The above features are one of the main reasons most of the customer is currently using 3 VPS from them and willing to buy more if required in the future.
Let's check out how to use  VPSdime Coupon codes and offers;
Visit our official website and then choose a coupon you like by click "Get Code. "
Click "Show Coupon Code" button
This will open a new tab that takes you to vpsdime.com
Copy the code
Select and copy the code that is highlighted in yellow on this page (in place of the button after clicked)
Enter the code at checkout
Paste your code in the appropriate box
Or if you see it is a deal ( not a code ), simply click "Get Deal" to view and to save money.
Enjoy your savings
Hopefully, you saved a lot!
VPSdime Pricing 
The VPSDIME hosting solutions start from $7/ month. The VPSDime provides tremendous and large RAM capacity start from 6GB RAM which provides you with  30GB of SSD storage space, 2TB traffic, and 4 vCPUs to 36 GB. It is updated up to 36GB RAM for $42/month.
From the above video, you see the prices of different levels, move the slider to the left to right. The biggest surprise and a very important benefit the company offers is its very straightforward price.
Pricing is the same for quarterly, half-yearly, or annual plans. You just have to pay in advance.
VPSdime
Features
VPSDime supports a variety of Linux Distros. These include Ubuntu, OpenSUSE, Debian, ScientificLinux, CentOS, and Fedora. You get full root access and connect via SSH, which allows you to be in complete control of your hosting account. Your account comes with a SolusVM control panel where you can manage all the functions of your VPS with ease, right from the client area.
Their infrastructure is quite modern and includes full SSD storage, which will help in running data-intensive applications and high-traffic websites smoothly. Their 10Gbps network helps to avoid obstacles as well. This is a plus point with VPSDime as many VPS providers only provide 10Mbps or 1Gbps networks.
Pros
Great pricing with no fine print
A Big Choice of Operating Systems at No Extra Fees
Plenty of Bandwidth
Full SSD storage
Multiple points of presence globally
Cons (Not So Many)
Limited support
No basic DDoS protection or backups
VPSDime FAQ
How long does VPS provisioning take?
VPSdime provides almost-instant provisioning upon payment unless they are out of stock. All new orders are screened against fraud. Please allow some time if it's your first order.
Please ensure your billing information is accurate otherwise provisioning may be delayed by anti-fraud systems. If you do not receive an email after payment, please check your spam/junk folder. You can also find a copy of any email we have sent you in your WHMCS Client Area.
VPSDime offer a money-back guarantee?
Yes! the company wants you to be completely satisfied with there service, so they encourage you to try out. If VPSDime doesn't meet your needs, simply contact within 3 days (72 hours from your first invoice date/time) for a full refund. Please note that there are no refunds are provided when a TOS/AUP breach has occurred.
What kind of support will it provide?
This is an unmanaged service, as such, VPSdime will promptly respond to all of your network, hardware, or performance-related issues. VPSdime the control panel will allow you to do most tasks yourself without having to contact with the company.
What is the difference between Linux VPS and Premium VPS
Linux VPS is based on OpenVZ 7 while Premium VPS is based on KVM which is full virtualization.
On Premium VPS, your CPU allocation is dedicated to you. This means that you would never worry about the load you generate on your VPS.
This doesn't mean that you can't take advantage of CPUs of Linux VPS. However, if you are targetting high CPU usage, then it's best to go with Premium VPS.
You can run any OS except Windows on Premium VPS including FreeBSD, CoreOS, and RancherOS.
Bottom Line On VPSDIME
VPSDime's services and charges are actually clearly listed on the website, along with a FAQ section that should answer any questions you may have before subscribing. It would be best if you found the right package for you. Since they also offer custom packages, staying in contact with your precise needs may be the right way to proceed.
Get a self-managed, high RAM, high storage, and dedicated IP virtual private server at affordable prices. Upgrade your plan anytime without any switching charges. Your payment can be made via credit card or PayPal. Now, you have to click on the "Checkout" button to finish the purchase. Apply the appropriate coupon code or deal and save on your hosting plan.